If you've ever had to move, you probably know that it can be a stressful and overwhelming experience, especially when organizing and packing your belongings. When planning a relocation, you must remain in control of many things, so having a place to temporarily place some, if not all, of your items can be a lifesaver. One solution that can make the moving process easier is to rent a storage unit. Not only will renting a unit make your relocation more efficient, but it will also give you a piece of mind. With this in mind, here are some reasons why you should rent storage during the move.
Renting a storage unit gives you much-needed space
There are many reasons why you should rent storage during the move. One of the biggest and most obvious is that it provides extra space. You can store your belongings here until your move is finished or for more extended periods. This can be especially helpful if you are downsizing or your new home doesn't have as much storage space as your current home. Instead of ditching your items at the last moment, you can safely keep them in storage until you decide what to do with them. If your goal is to move without stress, renting a storage unit is a step to make your relocation stress-free.
Another reason why you should rent storage during the move is organized packing. Renting a storage unit allows you to start packing well in advance of your move, which can help you stay organized and avoid last-minute scrambling to pack everything. Furthermore, another benefit of renting a storage unit is that it makes packing easier, quicker, and easy on the nerves. Differentiating what goes to your new home and what goes to the storage will allow you to pack quickly and efficiently. Everything that you don't need for everyday life can go to storage. On the other hand, you can pack essentials and keep them at your side until you have successfully settled into your new place.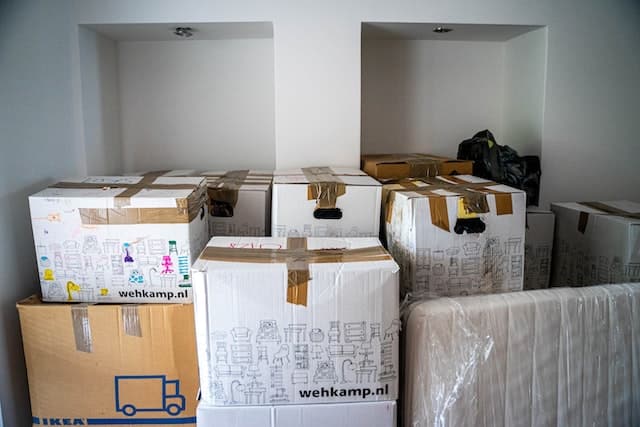 A storage unit acts as another layer of protection for your belongings
Extra protection is always a good reason to rent storage units during the move. A storage unit can provide a layer of protection for valuable or fragile items you don't want to risk during the move. You can place your item in a sound and tightly locked unit until the general aspects of the move are done. On the other hand, if you think that movers might damage your items during transit, your worry is misplaced. Hiring white glove services will ensure that your precious items reach their destination untouched. Movers are highly qualified and equipped to move your possessions quickly but safely.
In order to achieve even higher levels of protection, some storage units have ventilation. These climate-controlled units can also protect your items from extreme temperatures and humidity. Even if you were to leave some items for longer periods of time, you wouldn't have to worry. These units have stable humidity levels and stagnant temperatures so that the elements won't damage your items. If you have some of these items, renting a climate-controlled unit is highly recommended:
● Furniture – anything with wood, metal, and/or leather
● Artworks – for added protection, consider wrapping art pieces, especially canvas, in foil
● Electronics
● Musical instruments
● Wine or any other alcoholic beverages
● Important documents
● Medications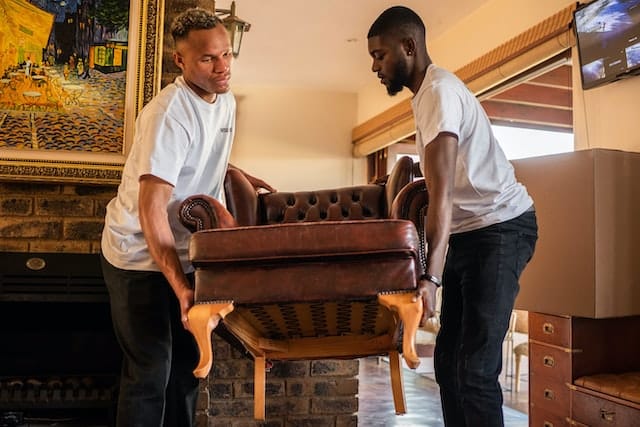 Insurance is another reason why you should rent storage during the move
When moving, you can never be sure enough that your items are safe and sound. Luckily, many storage rental facilities offer insurance for your stored items. This will give you peace of mind, knowing that your belongings are protected in case of damage or loss. However, if there is more than one insurance available, be sure to thoroughly study them. Different insurance covers different scenarios, but their cost also varies. Consider your needs, and your moving budget, before choosing the right insurance for you.
Pay attention when signing a moving contract!
It's crucial that you pay utmost attention when closing a deal with a moving company. Before signing anything, check all the terms. Here's what to check when signing a moving contract. You can never be too sure!
● Make sure the company can be trusted – Do some background research, browse through reviews, and ask around. And, of course, check whether the company of your choice has all the required documents and licenses.
● Check the moving estimates – Many companies offer free moving estimates, so be sure to ask for them. Offering an incredibly low moving estimate is probably a red flag! Also, if the company doesn't provide the estimate on paper, reconsider hiring their services.
● Go through the terms of use – It's crucial that you carefully study the terms of use. Some fraudulent companies find a way to charge extra to their unassuming customers. So, to be safe, thoroughly read through the terms of use.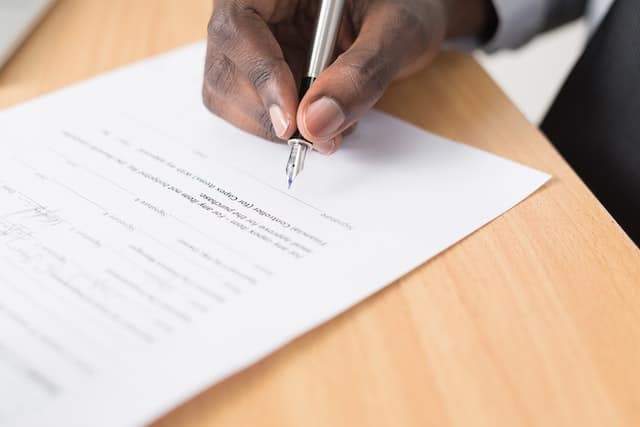 Rent a storage unit and have a smooth and peaceful move
In conclusion, storage rentals are an excellent option for those who are moving. There are many reasons why you should rent storage during the move. They provide extra space, help you stay organized, protect your valuables, and are cost-effective. Additionally, many storage rental facilities offer 24/7 access and insurance options. So, next time you're planning a move, remember to consider renting a storage unit to make your move less stressful and more organized.