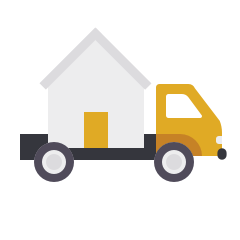 Reliable & Secure
COMMERCIAL Moving
Services Macon
Let us take the stress out of your move!
Providing the best and customized commercial relocation services in Macon and Warner Robins, GA
When looking to transition your office space, it is always safe and simple to hire the best packing and moving services. Ready to Move LLC offers you not only the best commercial moving service, but also at affordable pricing. Commercial moving is time sensitive and any delays can lead to monetary loss. Our team of expert professionals understand each and every aspect of commercial moving. Our teams are trained on how to move, from furniture to computers along with networking hardware components. Our company wants to ensure the safety of every piece of equipment. We also want to quickly unpack and setup to help your business in getting back online and working quickly.
If you have any questions regarding commercial moving services our team is ready to assist you. Hire us for your next move.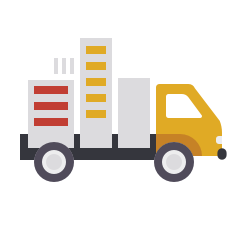 You Can Count on Us!
Your office furniture, records, computers, company files, and filing cabinets that help your business run efficiently are always in good hands when you choose us.
Commercial Moving Service
The Taylor Family
We are a locally owned and operated company. All of our customers are important to us!
We also offer a White Glove Moving Service. Please ask about this option if you are interested.
Experienced AMSA Professionals
We work hard to perform to our customer's needs on moving day. We do as little or as much as you would.
How It Works
We'll walk you through each step of the way in moving your residence or business.  
Get an Estimate
Contact us via our easy to use Estimate page or just give us a call to discuss your particular details.
Plan Your Move
We'll help you plan from start to finish and even offer plenty of guides for all your moving situations.
Schedule Your Move
Once your date is locked in, we'll guide you through the timeline of events to take the stress out of your next move. 
Satisfaction Guaranteed!
We are movers whose services include nationwide moving, local moving, packing, unpacking, loading, unloading, white glove moving, and heavy items..
Which Georgia company offers the most efficient commercial moving services?
The most effective business to use for commercial moving services is Ready to Move LLC. They provide you with affordable rates and excellent commercial moving service.
What do commercial moving services entail?
Commercial moving services require a great deal of electronic equipment. The majority of home movers move valuables like televisions, laptops, and other office equipment.
How does "Ready to Move" support commercial relocation services?
The "Ready to Move" team has extensive experience in all aspects of commercial relocation services. Each piece of equipment is safe, thanks to them.