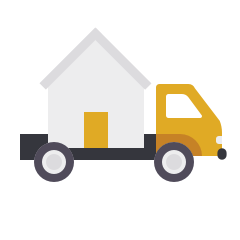 RESIDENTIAL MOVING SERVICE IN WARNER ROBINS, GA
Whether there is time left or not, if the question is about shifting homes, then your answer will be only with Ready-To-Move LLC.
Professional Moving Company For Long Distance & Local Shifts
The first thing you should do before moving to a new home is to book a recognized moving service.
Ready To Move LLC would love to help you with your move. The staff at our company is trained for packing and moving your household goods with a timely delivery.
Once we have received your booking confirmation, you will get a schedule according to your appointment and our team will be there on time and ready to move. Our expertly trained team will help you move out of your old home and transition to your new space. Our team will also keep you updated throughout the entire process.
Our team is equipped with the latest gadgets and tools necessary to help you relocate. It doesn't matter what floor you reside; we can make the move easy for you. Our movers have been trained regularly for moving in the toughest situations.
Ready to Move LLC is the best Moving Services Provider in Warner Robins, GA. We provide you with affordable moving services. You can contact us and our executive team will get you on our schedule for your move.
How It Works
We'll walk you through each step of the way in moving your residence or business.
Get an Estimate
Contact us via our easy to use Estimate page or just give us a call to discuss your particular details.
Plan Your Move
We'll help you plan from start to finish and even offer plenty of guides for all your moving situations.
Schedule Your Move
Once your date is locked in, we'll guide you through the timeline of events to take the stress out of your next move. 
Satisfaction Guaranteed!
We are movers whose services include nationwide moving, local moving, packing, unpacking, loading, unloading, white glove moving, and heavy items..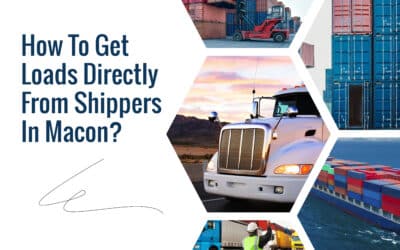 Macon is a bustling logistics hub, shipping over $18 billion in goods each year. However, as one of the largest distribution centres in the Southeast, Macon shippers face challenges finding dependable moving companies to handle their high volumes. With capacity...
read more
Additional Questions & Answers:
What is a residential moving company?
A Residential moving company helps individuals move their houses from one location to another. This will include a variety of services including packing, moving, unloading, unpacking, and installing/arranging.
What do packers and movers do?
Packers and movers pack your household goods for transportation. We provide you with a complete list of items that will be transported and move them from one location to another.

How much do movers cost for a local move?
It depends overall on the services you are receiving from movers and how much time it would take to complete your assignment.
How to find residential moving services near me in Warner Robins?
Ready To Move LLC is the inexpensive, cheap, and most affordable residential moving services company near you in Warner Robins GA. Call 478-390-0712 now!