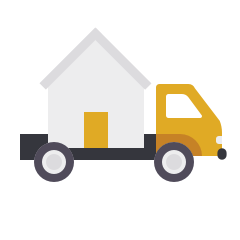 MILITARY MOVING SERVICES WARNER ROBINS
Let us make your move comfortable, peaceful, and memorable!
Providing military servicemen/women with the most friendly and comfortable moving service in Warner Robins, GA
Military life comes with regular moves. These moves can be tiring! They may cause unwanted hassles and added stress. We, at Ready To Move LLC, understand the challenging life of the men and women on duty. This has been the inspiration for us to work with special care when it comes to our military customers.
In case you have any queries or any special assistance, our military moving service team in Warner Robins is always here to help you through. So the next time, when your duty to our country, has you moving to a new place, remember us.
Our specialties:
We offer budget-friendly military moving services and finish all tasks well on time.

Our team is highly trained with the certified AMSA program.

We are always cooperative, efficient, professional and friendly.

Timely completion of the moving process.

We offer flexibility in our moving appointments.  (You can choose a date of your choice.)
How It Works
We'll walk you through each step of the way in moving your residence or business.
Get an Estimate
Contact us via our easy to use Estimate page or just give us a call to discuss your particular details.
Plan Your Move
We'll help you plan from start to finish and even offer plenty of guides for all your moving situations.
Schedule Your Move
Once your date is locked in, we'll guide you through the timeline of events to take the stress out of your next move. 
Satisfaction Guaranteed!
We are movers whose services include nationwide moving, local moving, packing, unpacking, loading, unloading, white glove moving, and heavy items..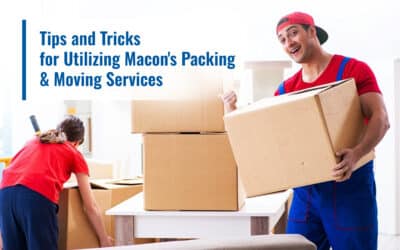 The process of moving to a new home can be exciting as well as stressful. There are so many details to manage and preparations to make before the big move. A reliable moving company is essential because you want to be sure your belongings are safe. This is where using...
read more
What is the specific difference between military moving from normal moving?
Military moving companies focus primarily on the time of movement. They avoid minor delays through proper planning. Normal moving is also time-specific, but delays are acceptable to some extent.
Do we also provide a packing service for military servicemen/women?
Yes, we offer a complete package. This includes packing, moving, and unloading at the destination. Our team of trained professionals ensure minimal damage and timely delivery.
What is the decluttering process before moving?
Decluttering refers to the removal of those goods which are no longer needed. This may include things that have worn out or things that you no longer use. Moving from one place to another is the best time to identify the clutter and dispose of them.
Is nationwide military moving possible with Ready to Move LLC?
Yes, we have our FMCSA nationwide license to move your household goods across state borders. We ensure safe and timely deliveries of your belongings even when moving nationwide.  One of the benefits of using our company is that we do not combine shipments.  We move one customer at a time which allows complete transparency to when you will receive your delivery.
How to find military moving company near me in Warner Robins?
Ready To Move LLC is the inexpensive, cheap, and most affordable military moving company near you in Warner Robins GA. Call 478-390-0712 now!
How to schedule military move in Warner Robins?
Scheduling a military move in Warner Robins is very easy. Call Ready To Move LLC at 478-390-0712 and get a time to schedule your move immediately. Our representatives will reach on time as per schedule.
What moving company does the military use in Warner Robins?
The military in Warner Robins mostly use Ready To Move LLC. However, it may utilize various other moving companies based on contracts and specific requirements.