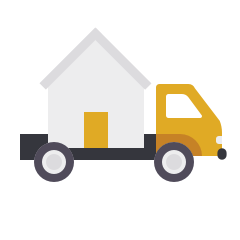 Moving Apartments Within The Same Building Macon
Simplifying your move from one apartment to another apartment
Making the process of moving apartment to another within the same building quick and efficient.
Moving from one apartment to another within the same building can become very tricky. Although the process sounds simple, there are a number of complications that can arise without the proper handling. Ready To Move LLC offers a completely efficient and friendly apartment moving service within a building in Macon. We not only move your goods, but we also obtain the necessary permissions and or licensing.
When you're hiring Ready to Move, you are sure to have a completely stress-free quick apartment moving process. We ensure secure packing and a quick unpacking.
We have a separate team who are trained specifically for the apartment moving process. Get in touch with our team today.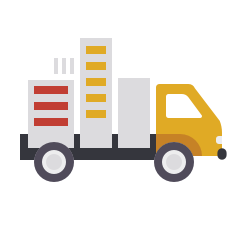 Your office furniture, records, computers, company files, and filing cabinets that help your business run efficiently are always in good hands when you choose us.
Contact us if you are interested in getting started and we will provide more information.
Other Services We Provide:
Other advantages:
Professional staff with hands-on experience of transferring apartments in the same building in Macon.

Timely completion of the moving to another apartment in same building process.

Obtaining necessary on-site permissions for completing your apartment move smoothly.

Complete flexibility on the date and time of your complete apartment goods move.
How It Works
We'll walk you through each step of the way in moving your residence or business.
Get an Estimate
Contact us via our easy to use Estimate page or just give us a call to discuss your particular details.
Plan Your Move
We'll help you plan from start to finish and even offer plenty of guides for all your moving situations.
Schedule Your Move
Once your date is locked in, we'll guide you through the timeline of events to take the stress out of your next move. 
Satisfaction Guaranteed!
We are movers whose services include nationwide moving, local moving, packing, unpacking, loading, unloading, white glove moving, and heavy items..
What is apartment moving?
Apartment moving is the process of moving from one apartment to another apartment within the same building.
Why is apartment moving tricky?
Although the distance can be short, the moving process is tricky. This can be due to the confusion regarding the most efficient manner in packing, moving and the transportation of your goods.
What are the basic necessities for apartment moving?
It is essential to inform the property manager about your intention to move. Apply to be on the waiting list, if any, and perform your move only after obtaining all the necessary permissions.
How to identify the best apartment movers?
Apartment moving requires skills that differs from other moving. Therefore, hire a company that has 17 years of experience in apartment moving. This will ensure the safety and timely completion of your move.
How to find apartments moving company near me in Macon?
Ready To Move LLC is the inexpensive, cheap, and most affordable apartment moving company near you in Macon GA. Call 478-390-0712 now!
What is the best way to move apartments in Macon?
The best way to move apartments in Macon is to plan ahead, hire professional movers, and declutter your belongings before packing. Call Ready To Move LLC at 478-390-0712 now!
How to move apartments efficiently?
To move apartments efficiently, make a plan, start packing early, label your boxes, use a moving checklist, and hire professional movers if needed. Call Ready To Move LLC at 478-390-0712 now!