Relocating to a new home, neighborhood, or even nation is exciting. At the same time, moving may be nerve-wracking. This   is called moving-related emotional stress. In other words, relocating to a new place carries a range of strong feelings, which inevitably lead to "moving stress." There are ways to reduce stress when moving house. Keep reading to find out how to make your relocation a happy event instead of a stressful one.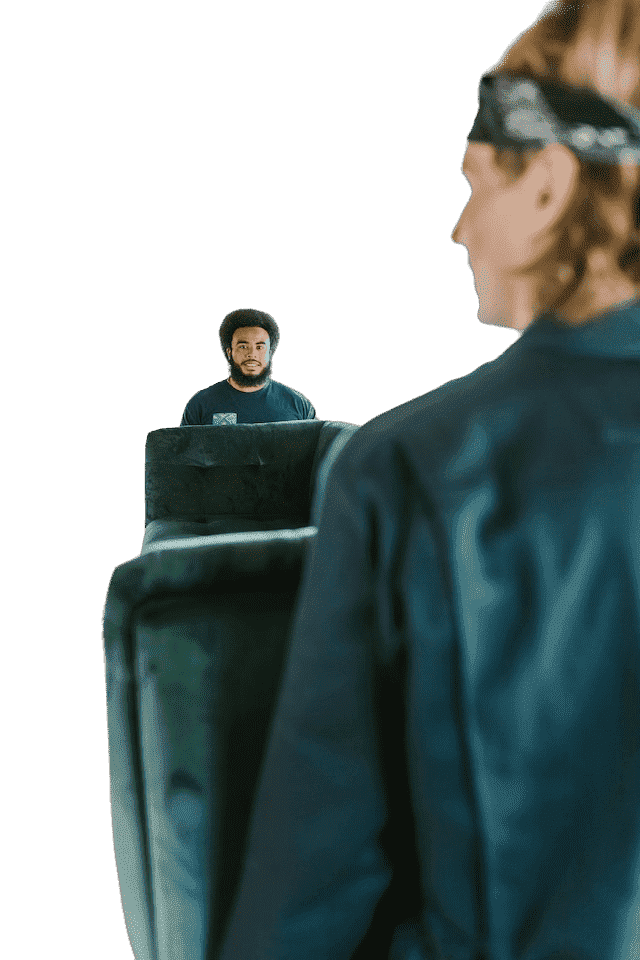 Don't deny your feelings
If you start with acceptance, you can overcome relocation stress. You are less likely to let stress cause problems if you know from the beginning that you will probably experience it throughout your relocation. Therefore, consider previous situations in your life, such as in school or your profession, when you were able to handle periodic stress as a necessary part of the process. It's normal for people to feel stressed in challenging situations, and it's not the end of the world. In reality, it could even benefit you. As a result, accept the emotion as it comes and for what it is. At the same time, do not allow it to distract you from your activities.
See the opportunities
It's vital to start your moving process with the right mindset. Moving will probably become a challenge if you consider it nothing more than a necessary inconvenience. Therefore, consider it a chance to purge your house of all clutter and only keep what you need. Sorting through the old items is an excellent way to organize your new apartment or home. Furthermore, you may get rid of several goods months in advance, including kitchenware, clothing, tools, and even damaged items. There is no reason to save everything. New life, new surroundings, and a new house should be what you look forward to.
At the same time, you should realize that clutter only increases stress. So you can sell your used items at a garage sale, give them to friends, or sell them online. You can see it as a chance to organize your stuff while also making extra money. Or, see it as a chance to donate and do some good. As a result, sort your items into three categories: sell, donate, and toss. After you organize your belongings like that, you will feel how your stress levels drop.
Start to pack early
It is usually better to start packing as soon as possible as it takes more time than expected. The rooms you use the least are the perfect place to start packing after removing everything you no longer need. If you pack up those rooms first and use them to keep the boxes of things, your life will be less disrupted by the move. Furthermore, ensure to label every box. It's simple to summarize the contents of a box on the label, such as "kitchen things," but this may not be helpful if you prioritize unpacking. Therefore, write the room on the label and list a few things you put inside.
Don't overload your boxes. Although it may be tempting, try using smaller boxes for heavier items and larger ones for lighter ones. Otherwise, there is a chance that the box will break, injuring whoever is carrying it and possibly harming your belongings.
By organizing your relocation using these simple tips, you will reduce stress when moving house and have everything ready on time for the movers.
Ask for help
It is hard to move every piece of furniture in your house by yourself. if you want to reduce stress when moving house and keep your sanity,  get everyone involved. Even your children can help  with simple jobs, like packing their toys. This keeps them involved and it's  far more pleasant if you do it as a group. So, don't be afraid or too proud to ask for assistance. Invite your friends, provide pizza and beverages, and turn it into a party. It will make relocation less stressful and allow you to spend more time with them.
Or make it even easier by hiring a professional moving company in Macon and Warner Robins, GA. But, ensure you do things correctly and ask for estimates before choosing a moving company. That way, you can be confident that you will have movers that meet your needs and budget.
Don't neglect yourself
Although it is simple to disregard this advice, taking care of oneself is crucial to stress management. Your routine will probably fall behind during the craziness of packing for relocation. Furthermore, these chores took up time previously used for leisure activities and keeping up with friends. Therefore, taking pauses and getting enough rest during a relocation is crucial, as failing to do so might leave you feeling overwhelmed and weary. We advise taking a break every hour or setting aside time to relax daily. That way, you will still have the strength to finish the move and avoid burnout.
One last tip: prepare a bag of necessities to bring with you during the relocation. Pack water, food, phone chargers, and toilet paper and a towel (it's about the most massively useful thing you can have!) Also, a mug and some tea or coffee are terrific ideas. You can take relaxing breaks while unpacking if you have them on hand.
Final words
Yes, a move can be stressful. However, with the right approach and people by your side, you can reduce stress when moving house. Furthermore, follow the tips we listed in this article, and you can be confident that your relocation will succeed. If you're Ready to Move your home in Macon, Georgia or Warner Robins, GA, give us a call – we'll make it an experience you'll enjoy.