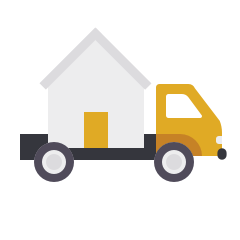 COMMERCIAL MOVING SERVICE IN WARNER ROBINS, GA
Get technicians for both shifting and installing for your commercial moving.
Commercial relocation services for industrial, laboratory and IT equipment:
Are you looking for moving companies in Warner Robins, GA that can help you out with commercial moving? Ready To Move LLC can handle moving your commercial space ease.
Commercial moving is a time-sensitive thing and if it takes more than one day it could also lead to unproductivity in the office. It is best to hire packers and movers that are affordable and can provide services on the same day.
According to consumer reports, Ready to Move LLC is one of the best moving companies for local commercial movements. Our experts will come to your commercial space once you book an appointment and will start packing all your items accordingly. This will ensure that all your items are safe en route. We will also help you unpack and install things at the destination address.
Our experts are great technicians who have knowledge and expertise in moving electronics and installing them. All your equipment that you chosen to move through Ready to Move LLC will be safe and in ready-to-use condition at your destination.
Those who still have questions about Commercial Movers in Warner Robins can contact us. We treat Warner Robins and Macon as local.
Ready to Move LLC can help you with industrial, laboratory, and IT equipment relocation services in Warner Robins, GA. Along with this, you can get your furniture, records, computers, company files, and filing cabinets shifted with Ready to Move LLC.
Service Offered By Ready to Move LLC:
Local Moving

Delivery Services

Storage
VALUE-ADDED SERVICES:
We offer interior designing services. Mounting art frames and assembling furniture improve the satisfaction level of the customers.

Secure packaging ensures minimum damage to the articles. On-time delivery and unpacking also add to our specialties.

Timely and independent delivery by using dedicated trucks for individual customers
How It Works
We'll walk you through each step of the way in moving your residence or business.
Get an Estimate
Contact us via our easy to use Estimate page or just give us a call to discuss your particular details.
Plan Your Move
We'll help you plan from start to finish and even offer plenty of guides for all your moving situations.
Schedule Your Move
Once your date is locked in, we'll guide you through the timeline of events to take the stress out of your next move. 
Satisfaction Guaranteed!
We are movers whose services include nationwide moving, local moving, packing, unpacking, loading, unloading, white glove moving, and heavy items..
Do movers pack your office luggage?
Yes, Full-Service providers do pack your office luggage and also help you in unpacking and installing all gadgets. This ensures that you are ready to transition spaces sooner.
What should you not do with movers?
Do not try and help movers with your move. Commercial moving is hard work that involves many items that are heavy. You might be excited to help the movers with heavy lifting, but please allow them to do what they do best. They are professionals and know how to carry your items properly. You can sit and enjoy the task.
Can you leave movers alone?
You might know your commercial space better. If you are thinking that you will hire a moving service and go; then you might find that some of your items weren't taken to a space you designated. It is easy to think you have communicated everything you wanted, but there are so many tasks the day of your move it is best you supervise since you know what you want and when.
How to find commercial moving services near me in Warner Robins?
Ready To Move LLC is the inexpensive, cheap, and most affordable local commercial moving services company near you in Warner Robins. We offer full-service commercial relocation services in Georgia. Call 478-390-0712 now!