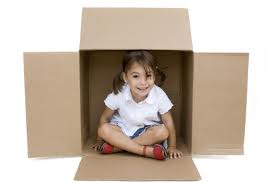 There are many things in life that we do not look forward to and I think we can all agree that packing to move is one of them!  We are going to give you some great tips on how to make packing easier for your upcoming move.
The supplies you will need are boxes (ranging from small to large in size), packing paper and or bubble wrap, and tape (specifically for boxes). The boxes can be acquired through your local Lowes store or you can get them from your grocery store.  The important thing to remember is that they are around the same sizes.
Now that we have all the supplies we are ready to start the fun part – packing!  Packing according to room makes it easier when unpacking.  So divide your boxes up among the rooms to get started.  Pick your first room of choice to start and then you will the start packing process.  When packing you want to put heavier items in smaller boxes so that they do not get too heavy.  Make sure to fill the box up to the top, for example, say you have a box full of books that do not reach the top you can put some blankets or stuff animals on top.  If you do not fill them up to the top then the box will cave in when placed on the dolly with the other boxes.  When packing breakables be sure to label that they are fragile.  Pack the items tightly and use extra packing paper or bubble wrap.  For example, do not pack a breakable tea pot with a waffle iron.
When you finish each room make sure that all the boxes are labeled for the room so that they can be placed together on the truck and unpacked in their designated room in the new home.  We wish you luck and encourage any questions or comments you have about packing!
*Tip – Don't get sand in your bed!
*Don't forget to check out our website at www.TaylorFamilyCompanies.com and friend us on Facebook!