Moving is something everybody goes through at least once in their life. The situation may vary to why you are moving such as your office is shifting you across the globe, you are building your dream house in another city, or you found your soulmate in another country. Relocation is always exciting, but never easy! This is especially true when it comes to performing and planning a long-distance move.
The exciting part is you're turning a new leaf in your life. Planning the entire moving process, however, is not fun. The planning requires a lot of time, money, and can create anxiety. If you want to go through this moving process as smoothly as possible, read the following 6 tips for planning a long-distance move!
Start planning a long-distance move on time
The most important thing is to adhere to a proper schedule while planning your long-distance move. This will help guide you and help ease anxiety during your move. We recommend that you start planning a year before the actual move. If you don't have that much time, start as soon as you find out you're relocating.
First, make a timeline of the process. Mark all events in the calendar in the order they will occur. Then, make a list of everything you need for each event. For example, if you marked 'packing' as one of the events, make a list of everything you need for it (boxes, label makers, bubble wrap, etc.). Keep this calendar near you at all times. It will help you stay organized.
When planning a long-distance move, some things will be more important than others. Therefore, make sure to prioritize crucial steps such as budgeting, so you can stay organized during the entire process. Creating a checklist will make this easier and checking the items off the list once you are finished. This will help show the progress you have made and keep you on top of everything as well.
Declutter
Moving means you will have to pack your old life and bring it to your new home. It is absolutely true that you are not aware of how much stuff you have accumulated before you start packing. We recommend performing one additional step before packing – decluttering.
We can all agree that we have a ton of stuff lying around our house that we never use. So, in case of relocation, we recommend you use a "One Year Rule". This rule states that if you haven't used something in a year, chances are you'll never use it again. Therefore, whenever you find an item that fits this rule, put it on a 'let it go' pile. You can later donate it, recycle, or throw it away if it is unusable. After all, you don't have to bring the whole house with you and some things are easier to replace.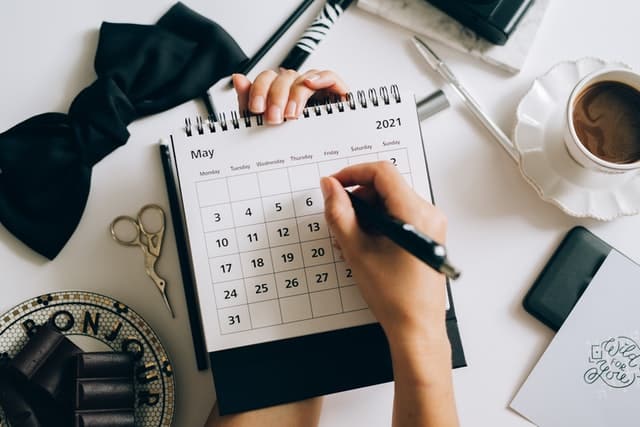 Start packing on time
After you're finished with decluttering, it is time to start packing. While this is not the most exciting part of the process, it is crucial to start packing on time along with doing it properly. You do not want to leave packing to the last minute and then spend the last few days in your old home running around packing. First, that is highly stressful, and second, you will probably end up forgetting something.
Start packing your boxes at least 6 to 8 weeks before your moving day. You can pack a few boxes every day and this won't take much time. This approach is proactive and you will put away something every day. You will end up fully packed before you know it! Divide packing by room and make sure to make a list of everything from each room you want to bring with you.
Additionally, use a label maker to mark each box. This will help you with unpacking. Make sure to ,wrap all your fragile items properly. You want them to travel safe and sound to your new home. If you have a hard time with this, you can always call experts to help you.
Pro tip: make an "Open first box" with some basic stuff you'll need from the first minute you arrive at the new house. This way, you won't have to rummage through all the boxes just to find a toothbrush or a charger.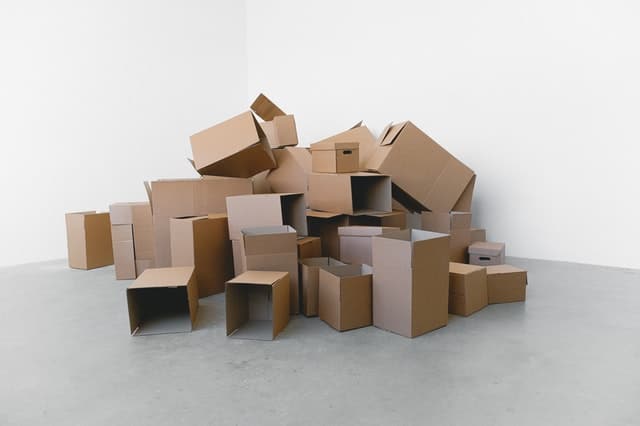 Update important documents
When it comes to planning a long-distance move, you can't forget about all the documents you'll need to complete the process. So, to help you not forget something, here is the list of documents you'll need:
Birth certificate, passport, SS card, plane tickets, drivers license
Legal documentation – notify your bank and insurance company
School transfer documentation for your children – notify the school
Medical records – notify your doctor and dentist
Cancel utility bills
Change your address – notify the Postal Office
Make sure to put all these documents into one big binder and keep it in a safe place. This way, you'll have easy access to all the essential documents you need at all times.
Hire a reliable moving company
The final step of planning a long-distance move is the actual moving day. After you decluttered, packed, and prepared all your documents, it's time to transfer them all to your new home. This is something that you definitely do not want to do by yourself. Therefore, you have to do proper research on the most reliable movers who offer long-distance relocation services. You have to make sure all your belongings will be transported safely to your new home.
Ask around for good references and make an informed decision. Remember, all your belongings depend on the moving crew you hire. Therefore, make sure to hire someone reliable, responsible, and professional.
Breathe!
As we already said, moving is a challenging task that few enjoy. It is a stressful process that requires a lot of time and effort. That's why moving affects your mental health more negatively than positively. This harmful impact on your well-being has to change! While you can't make all the stress go away, there are some things you can do to stay sane throughout the whole process.
Every time things become overwhelming – stop for a few minutes and breathe. You have to take a break every once in a while to recharge. Go to a quiet place and sit down. You can even practice the 4-7-8 breathing technique: 4 seconds to inhale through your nose, 7 seconds to hold your breath, and 8 seconds to exhale through your mouth. It's an excellent way to slow down your pulse and relax. And in case of relocation, this is very much needed.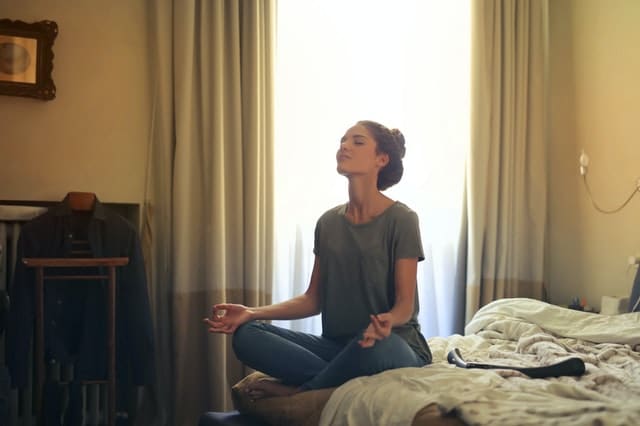 Final thoughts on planning a long-distance move
Planning a relocation is a complex task which comes with a lot of ups and downs. However, if you follow these 6 tips for planning a long-distance move, you'll make it much more manageable. It won't make all the stress go away, but it will make it as trouble-free as possible. So, stick to these steps, and you'll be in your new home sooner than you think!
How far is considered a long distance move?
A long distance move typically involves moving more than 400 miles or crossing state lines.
How much does a long distance move cost?
The cost of a long distance move can vary greatly depending on factors such as distance, size of the move, and the services requested.
How should I choose a reputable long distance moving company?
It's important to research several moving companies and read customer reviews to ensure that you choose a reputable company. Look for companies that are licensed and insured, have a good track record of customer satisfaction, and offer transparent pricing.
How far in advance should I schedule my long distance move?
It's recommended to schedule your long distance move at least two months in advance, especially if you're moving during peak moving season (May through September). This will give you enough time to plan and prepare for your move.
How can I ensure that my belongings are protected during a long distance move?
To protect your belongings during a long distance move, it's important to use high-quality packing materials and properly label and organize your boxes. You may also want to consider purchasing moving insurance for added protection.